Storage
solutions
Today's smart power plants are capable of storing generated electricity for subsequent use. Large cascades of encapsulated capacitors are used for interim storage and filtering of electricity in transformer substations and substations for connecting wind turbines to the power grid. Here, Wevo casting compounds provide insulation and protect against hazards such as leakage currents and electrical arcing.
Product features
Flame-retardant properties in accordance with UL 94 V-0
Good electrical properties
Good flow properties
Good adhesion to plastics as well as to metals and partly to glass
Good resistance to weather
Good impregnation properties
High long-term temperature resistance
High mechanical stability
High heat conductivity
Low water absorption, damp heat resistant (Damp Heat Test 1000 hours,
85 % relative humidity, 85 °C)
Very good resistance to temperature shock and temperature variation
Wevo potting compounds provide insulation and protection against leakage currents and electrical strike-through.
Capacitor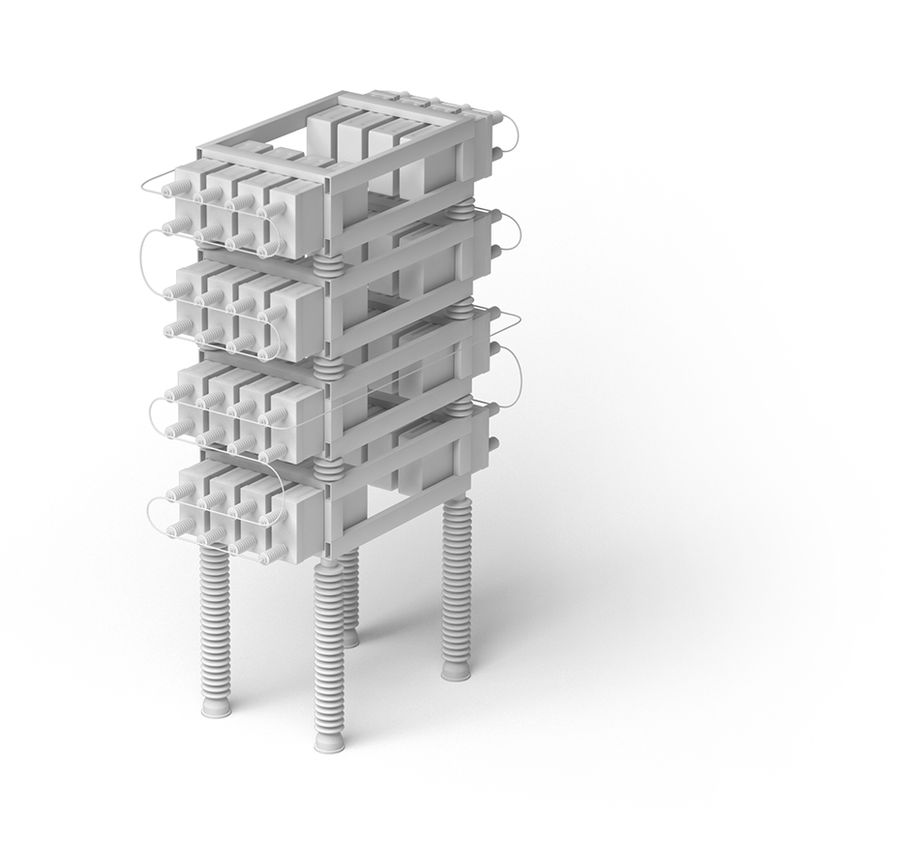 Power capacitors for improving grid stability are exposed to harsh conditions and must be protected against moisture and other environmental factors. The low moisture absorption and excellent electrical properties of Wevo hydrophobic casting compounds make them ideal for this application. In addition, the use of UL-approved products eliminates the need for hermetic encapsulation of capacitors, thus reducing production costs.